A sustainable lodge with character
The lodges are built fully sustainably and are detached in a forested area with lots of privacy. The infrastructure will be completely new, keeping as many old trees and characteristic mounds as possible intact. The quality of the area and the views is simply unique.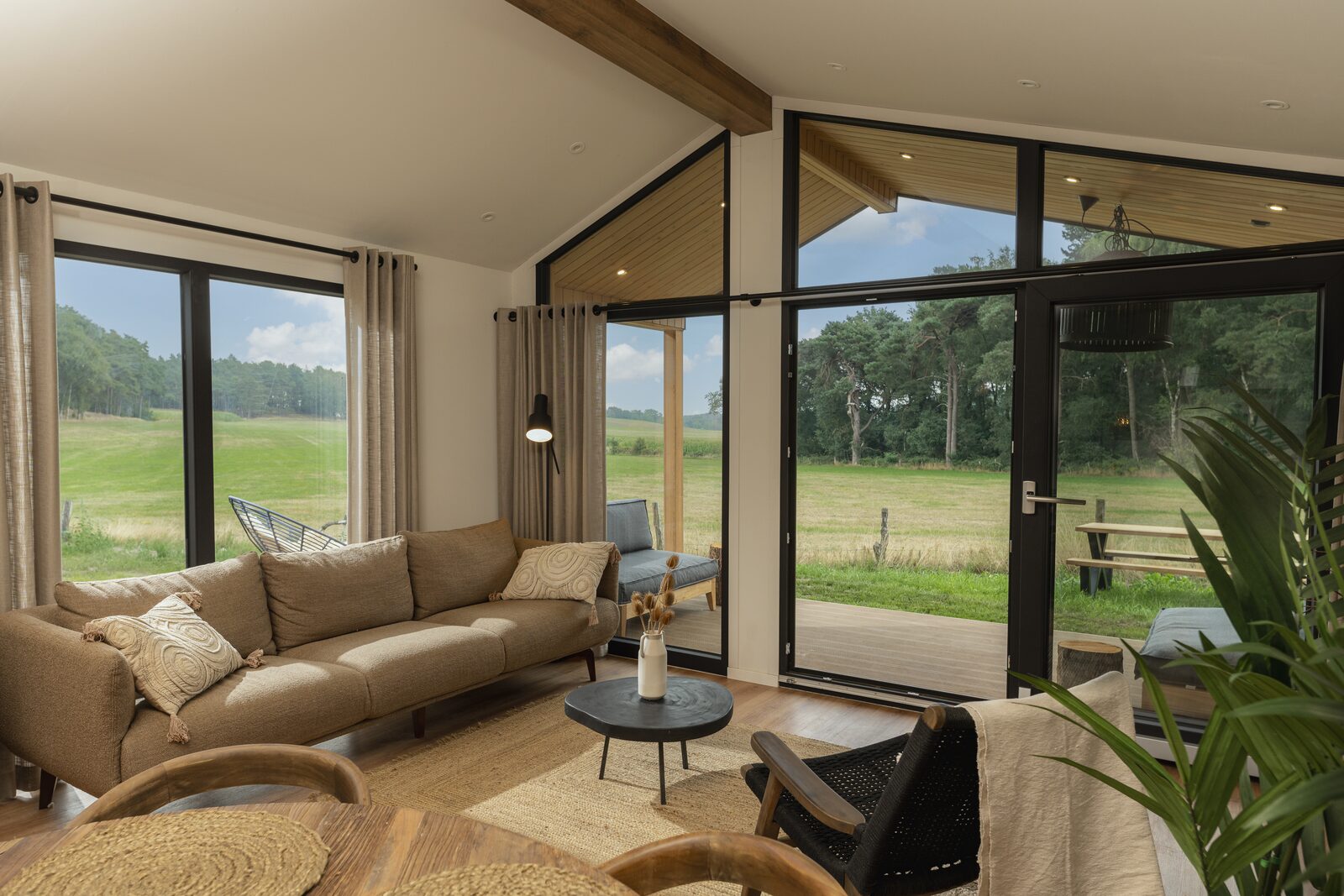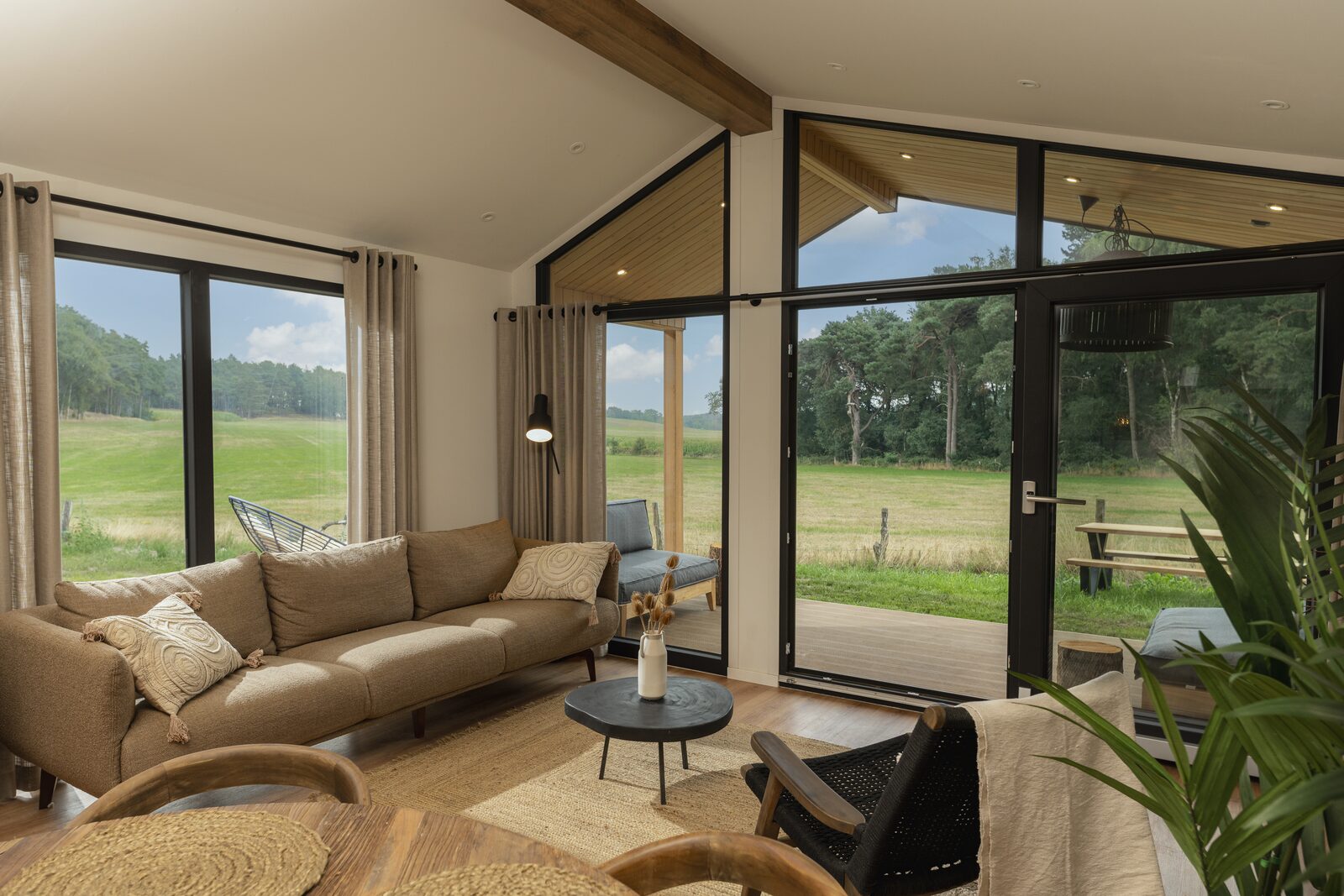 The furnishing
These luxurious nature lodges are charmingly furnished in Scandinavian style, which brings the outdoor feeling inside. The place to calm down in a rural area. Such a home calms down and elevates your senses at the same time.
Hoeve de Wester Esch in Ootmarsum has taken care of the furnishing. A combination of beautiful, stylish, soft tones, fabrics, couches and chairs, that blend together. All of this with a touch with character.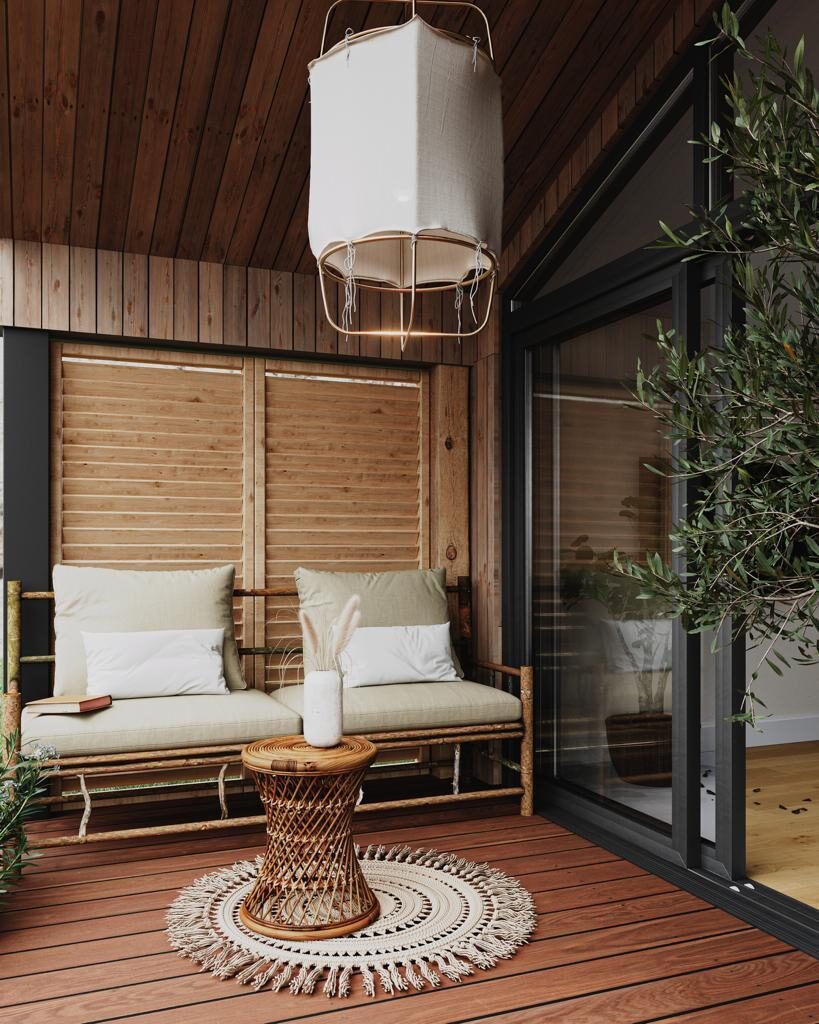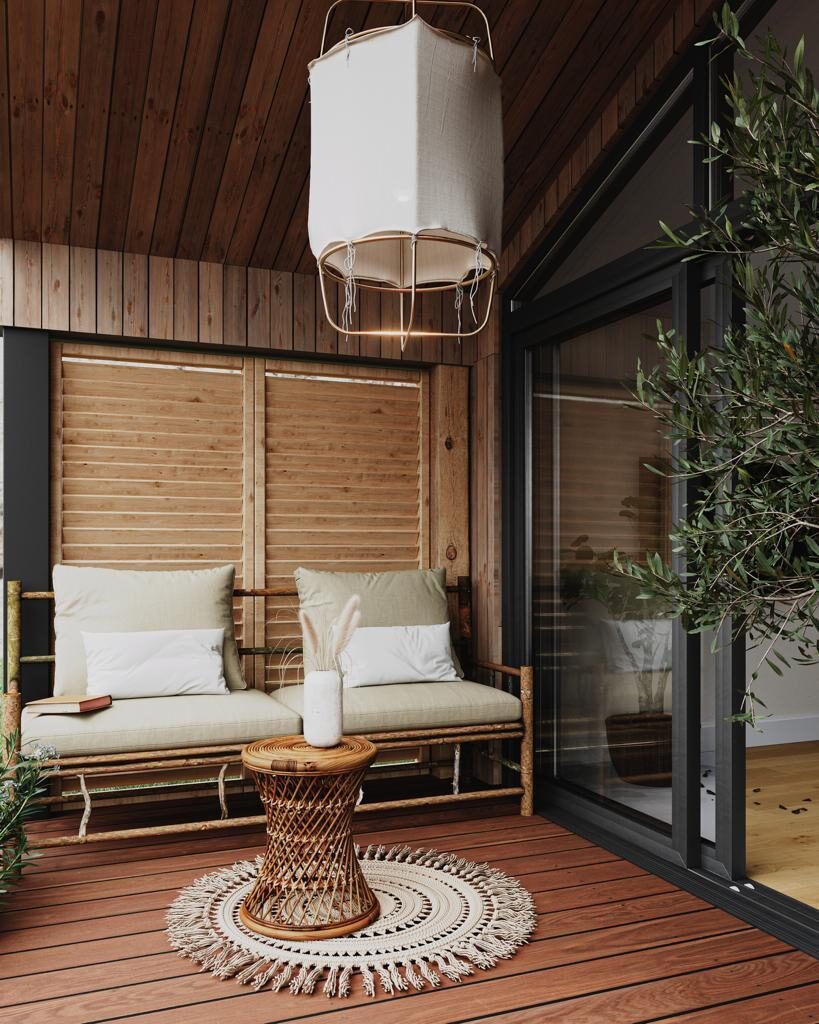 Indoor & outdoor space
The indoor and outdoor area flow into each other. Part of the design of the homes is a covered patio, where one can fully enjoy the beautiful nature and setting sun.